Since a few year our fablab started an educational project in collaboration with Maria Pia Solari, Alceo Solari, Giacomo Rupil, Alberto Tonelli and Stefano Solari, and the Associazione "Amici dell'Orologeria Pesarina Giovanni Battista e Remigio Solari – APS" based in Pesariis di Prato Carnico.
The aim of the project is to disseminate to students and to the large public as much as it is possible of the knowledge related to the building of ancient mechanical clocks, before they are lost forever.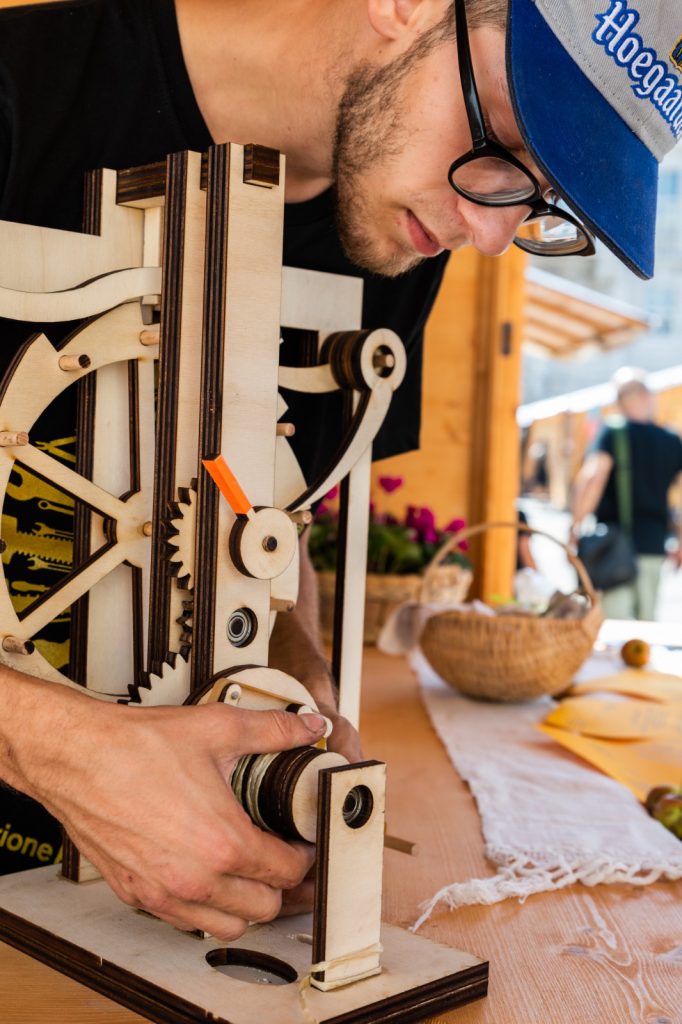 To do so, we started with the original drawings of old clock mechanisms by Leonardo da Vinci and Galileo Galilei and re-created a modern version of them, out of wooden parts that can be produced by lasercutting and easily assembled. We also added modern bearings to minimise the friction on wooden axes and gears. Such models and drawings have been created with the opensource software OpenSCAD and are available here for download, shared with an opensource license.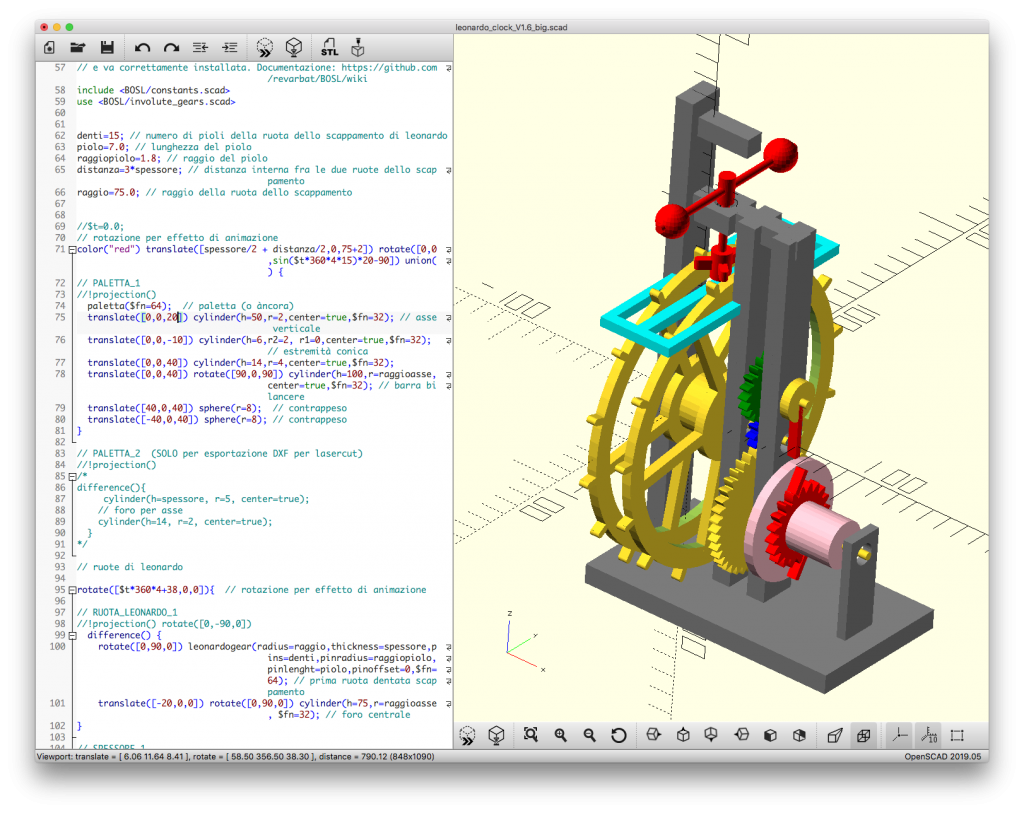 Download all files:
Galileo Clock:
all DXF (2D drawings for laser cutter)
Leonardo Clock