To print the mathematical shapes of the project "Math Exhibition", I've selected the Ultimaker printers that are available, amongst others, in the SciFabLab.
There are two of the "original" model, one with a dual extruder.
After months of use, my overall assessment is positive: they are good machines, fast and accurate, despite some minor defect.
For these printers I've used the Cura program to "compile" the 3D model and transform it into a set of G-code instructions to send to the printer.
Actually, the Cura command "Load Model File" enables the loading of 3D models in these formats: STL, or OBJ, DAE, AMF, etc.
The first problem that has occurred in Project "Math Exhibition" was the fact that some of the 3D models were provided in X3D format, that "Cura" is not currently able to import.
Before performing other steps, it was necessary to convert the X3D files in STL format.
For this operation I have tested the use of two tools:
Meshlab (open-source, developed by the ISTI – CNR research center, http://meshlab.sourceforge.net/)

Netfabb (http://www.netfabb.com/)
Format conversion with Meshlab
Select: File – Import mesh
Select the x3d file. (for example: distel_200mm_full.x3d).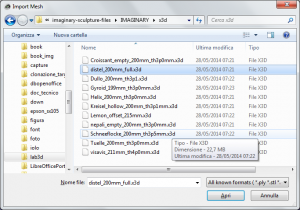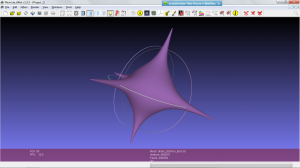 To export in new file format: File – Esport as: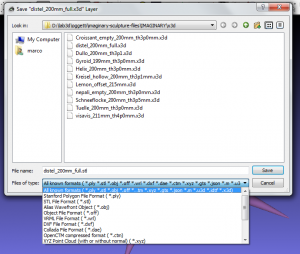 Format conversion with Netfabb
Select: Project – New Project
Project – Add part
Select the x3d file. (for example: distel_200mm_full.x3d).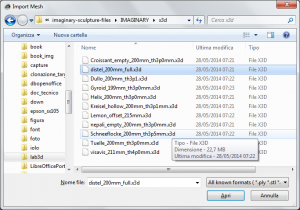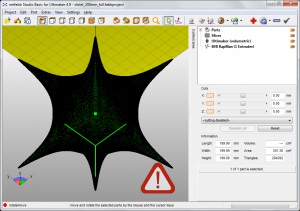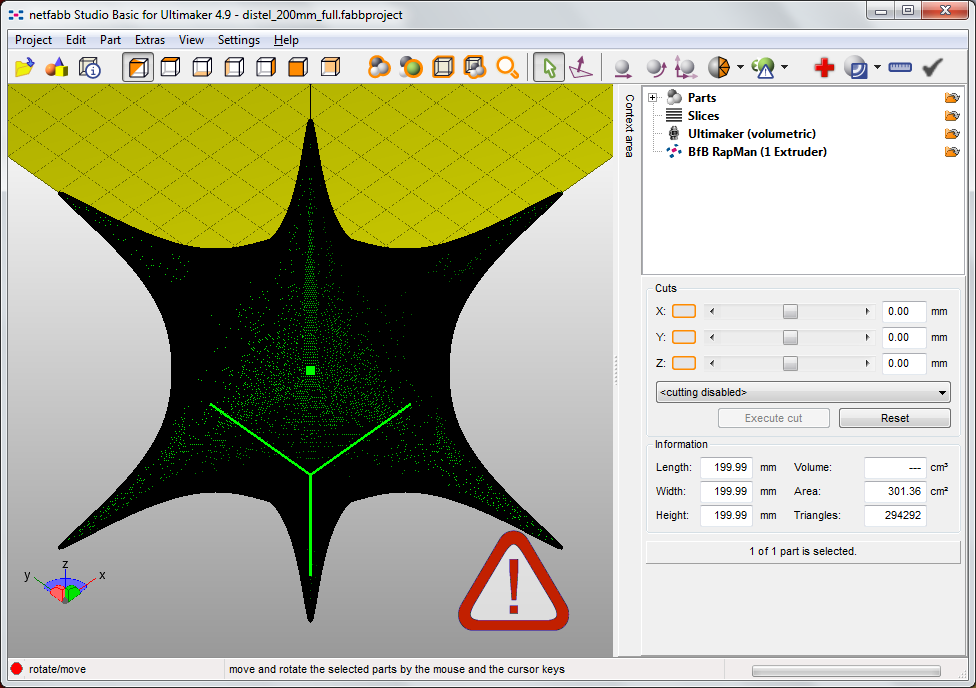 To export in new file format: Part – Esport part – as STL (Ascii)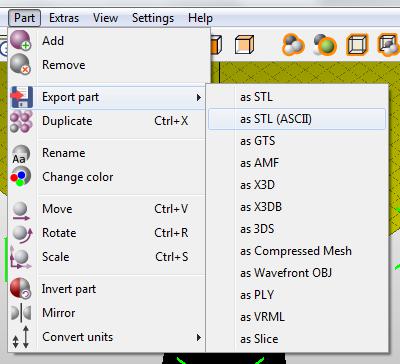 Marco Rainone